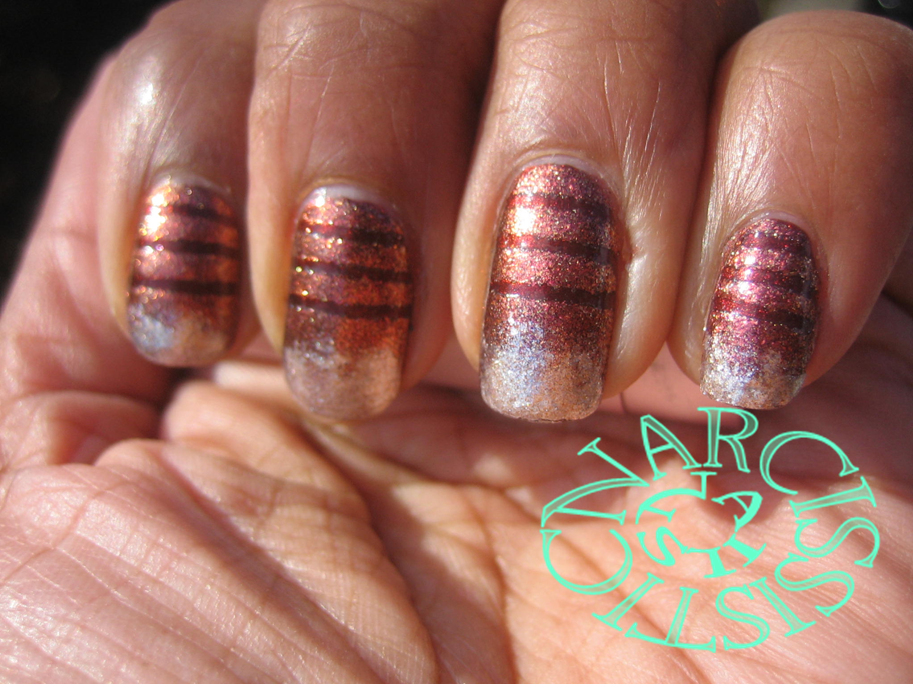 I wanted to find a way to incorporate Jessica Pumpkin Delight, Champagne Bubbles and Cinnamon Kisses into one mani. I sat for a couple of moments and started applying Cinnamon Kisses as the base. Then using striping tape, I applied Pumpkin Delight and took the tape off and sponged Champagne Bubbles on the tips. I got several compliments which was great because I didn't think it would come out right. Sometimes you just have to throw caution to the wind. One thing I really loved was the soft lighting provided by the sun. I really didn't want it to overpower the mani but to enhance it.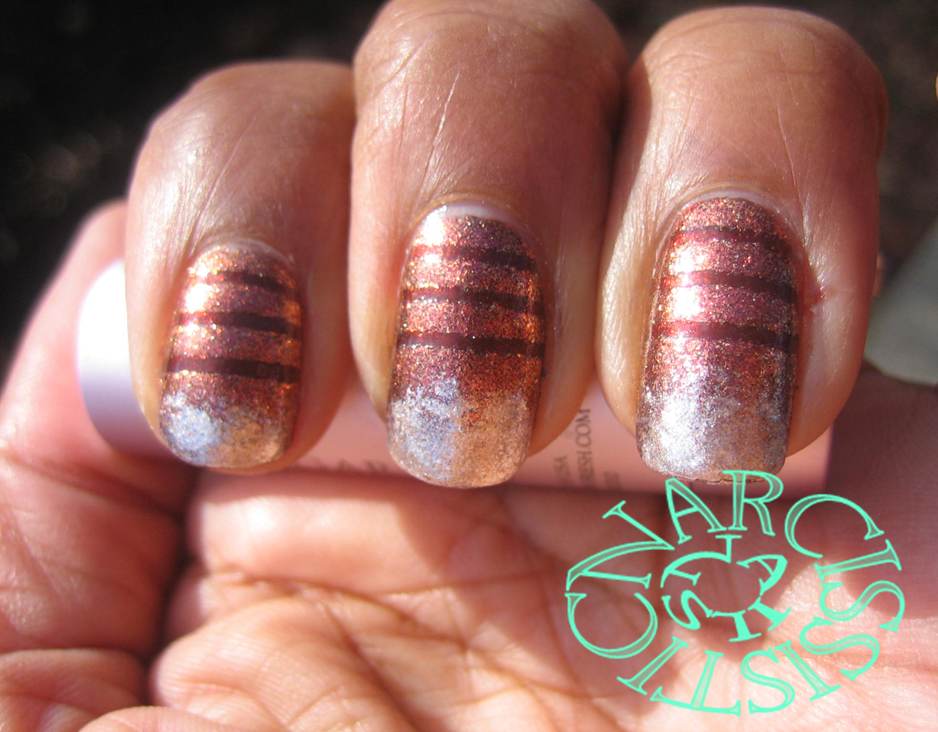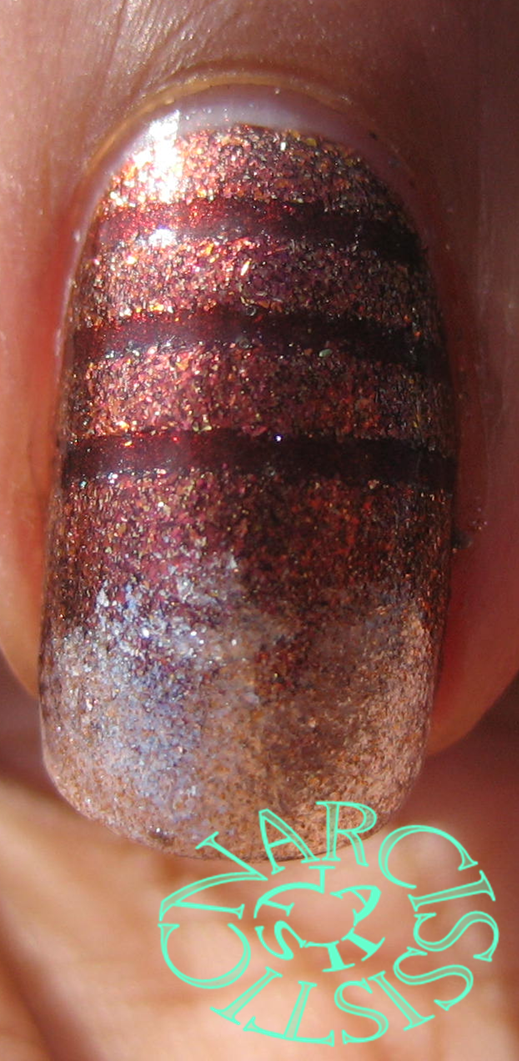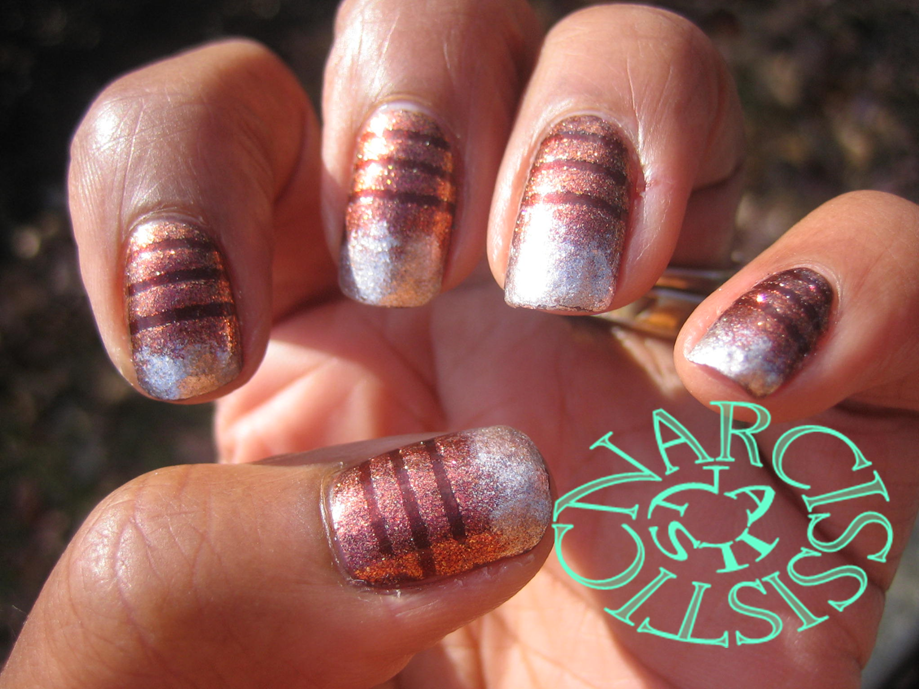 Application on all of them were great especially Champagne Bubbles because since it's a foil it sponged very nicely. You can purchase these from www.jessicacosmetics.com for $7.75.
Some or all the products in this post were provided to me for review. Please see my contact page for disclosure information.